December 10 – Take action on Human Rights Day
SHARE THIS PAGE IN YOUR ONLINE SOCIAL CIRCLES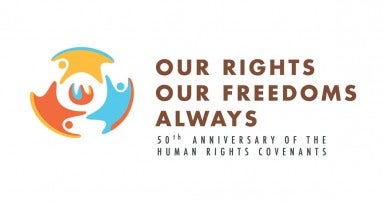 The UN General Assembly adopted the Universal Declaration of Human Rights on December 10, 1948. The declaration came in response to the events of World War II, and the continuing colonialism that was rife at the time. It contains thirty articles on human rights that remain as strong today as they were over 65 years ago.
Each year, on the anniversary of the declaration, we observe International Human Rights Day. Events are held worldwide and many of us take time to speak out against human rights abuses, towork together for social justice, and to take action.
For International Human Rights Day 2015, CUPE members are encouraged to:
Donate to support Syrian refugees. The Canadian Council for Refugees is collaborating with the Canadian Labour Congress and its affiliates on a Syrian Refugee Support Fund to help support the settlement of Syrian refugees in Canada.
Sign a petition to support migrant workers. The Coalition for Migrant Worker Rights Canada is calling on the federal government to untie work permits so that workers can leave exploitative employers without facing deportation.
Sign the

LEAP

Manifesto. The manifesto calls for an approach to combatting climate change that achieves justice for Indigenous peoples, creates more and better jobs, restores our social safety net, welcomes more migrants and refugees to Canada, and reduces inequalities.
CUPE applauds all members who champion human rights causes in their workplaces and their communities.